Philippe Baratte reinvents the Jerky !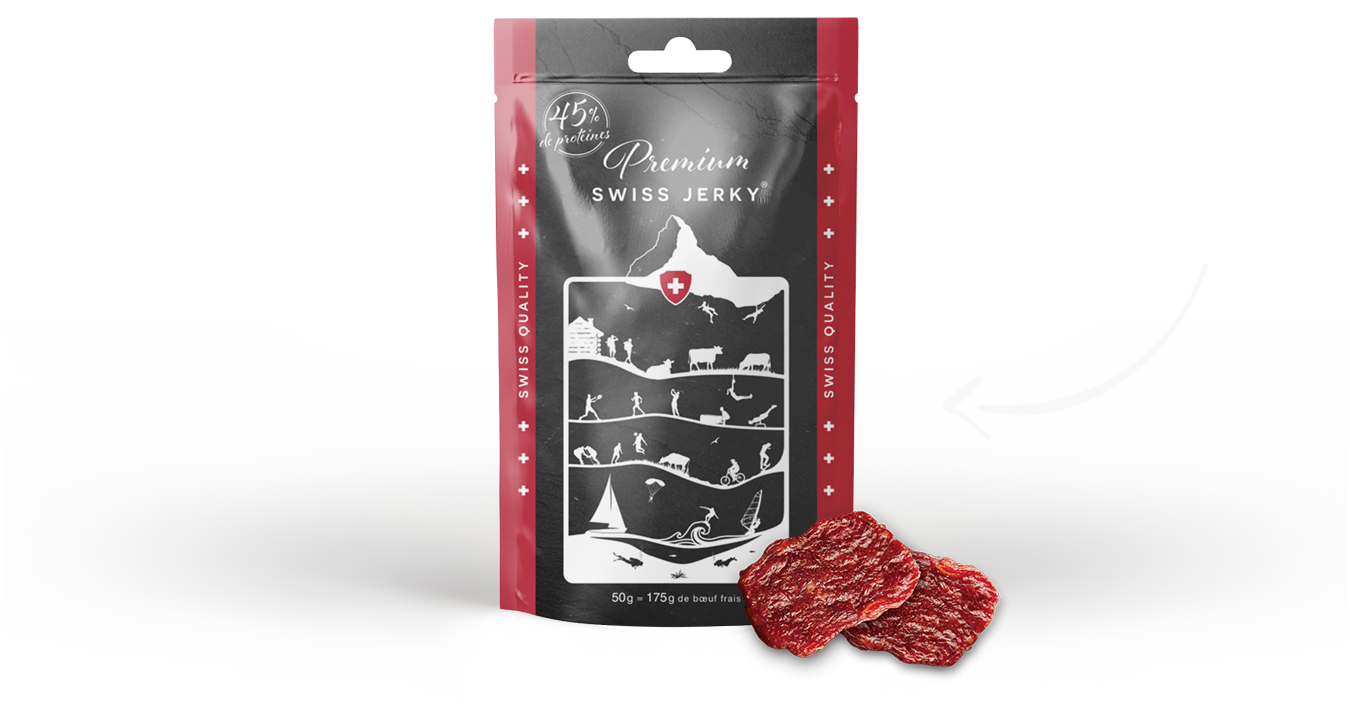 Production

The portion of beef which is naturally richer in proteins, low-fat and 1st choice is selected.
The meat is prepared and chopped, before marinating for several days. The marinades only contain salt, herbs and chosen spices, without any flavor enhancer.

2 marinades for 2 different flavours
– Original: a spice mix from the "Traditional" family recipe
– Spicy: selected chili spices for their perfume and strength

Finally, the beef is dried in Vionnaz in the Alps within controlled temperature and humidity conditions.

The magic happens :
350 g of fresh beef become 100g of Swiss Jerky

The Swiss Jerky is composed of: Swiss beef 1st choice, spices, salt of the Alps, organic herbs from the Grand Saint Bernard, Swiss honey.
Love of beautiful products, tradition and time … a lot of time … cap off the process to offer
A mass of natural proteins (45%)
Intense flavours
A soft chew
The swiss jerky
---
Combler les petits creux sainement
pratique
Emporter au bout du monde, sans prendre de place et à température ambiante
Votre source d'énergie quelles que soient les conditions
Pour accompagner vos expéditions au sommet
Pour tous les âges, de 7 à 107 ans!
A portée de main dans votre poche, pour tous les sports
shipping
All orders with all items in stock leave our premises within 5 days.
If you wish to pay by cheque, bank transfer or cash, your package will be dispatched as soon as we receive your payment.

.